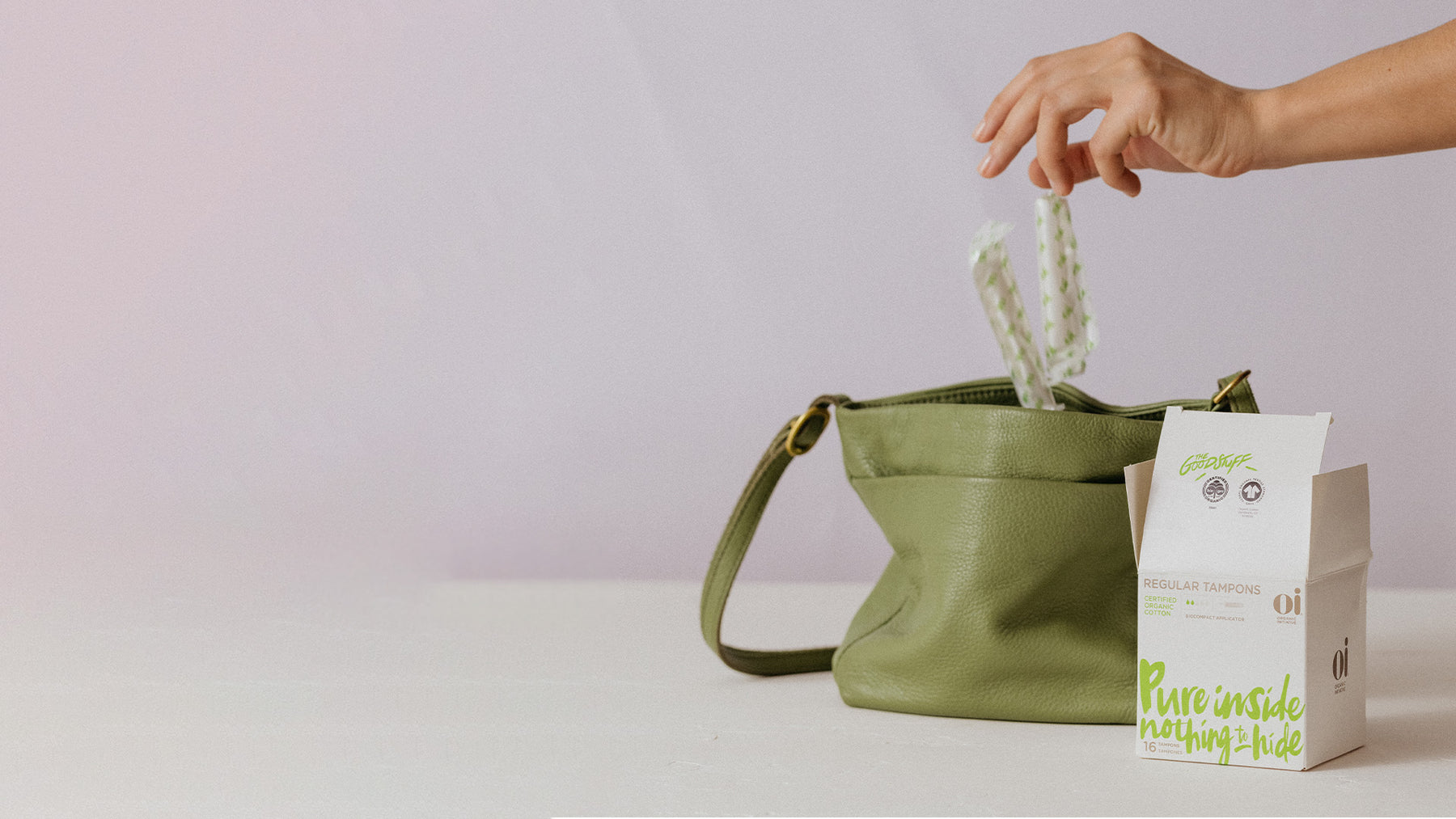 good news
We're finalists for Sustainability!
"The New Zealand International Business Awards are the country's most prestigious awards for export business. They celebrate the success of New Zealand businesses on the world stage and recognise excellence and innovative practice."
Oi's mission is to remove single use plastic from hygiene products and it's satisfying to be recognised. Since Oi started in 2015, 2.5 million kilograms of plastic waste have been saved from going to the landfill thanks to Oi's biodegradable, certified organic cotton period products. 
And it doesn't stop on period products. Oi's Adult (Bladder) Care range is also biodegradable made with organic cotton top layer and a wood pulp absorbent layer. 
Organic Initiative is in good company, other finalists for Excellence in Sustainability (brought to you by ANZ) are Cogo, Decent Packaging, Ecostore, Ethique and Silver Fern Farms. 
Excellence in Sustainability category recognises "organisations that embed sustainability into the fabric of their business, achieving international growth while having a positive impact on people and the planet".2
This is not the first time that Organic Initiative have been associated with NZIB awards, in 2019, Oi's co-founder Helen Robinson was a joint winner of the Inspiring Women Leaders category – recognising women who will be future shapers, globally connected, have built or building a diverse workforce and committed to the prosperity and growth of others. 
New Zealand International Business Awards 2022 will be held on Thursday 27 October at Shed10 Auckland. 


Business.scoop.co.nz