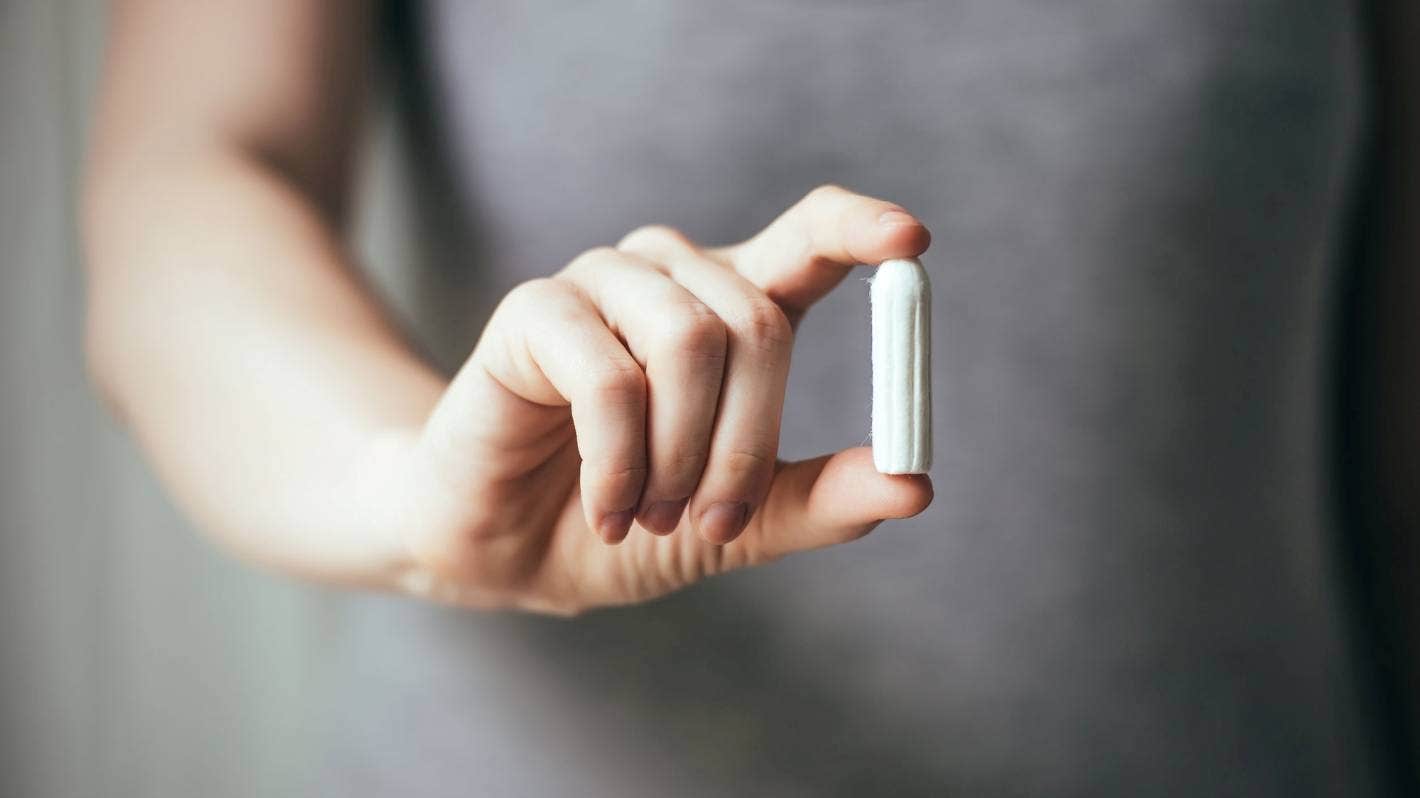 Most women unaware period products contain plastic, study shows
A recent survey found 61 per cent of respondents were unaware most tampons contain plastics.
Unlike other products such as food and cosmetics, menstrual products are exempt from mandatory labelling requirements in New Zealand, meaning manufacturers are under no obligation to list all or any of the elements used to create a sanitary pad or tampon.
Most tampons on sale in New Zealand use polypropylene, polyester and/or polyethylene to give tampons their smooth exterior coating – the part that makes direct contact with a woman's vaginal passage.
Those products are plastics, said University of Canterbury's Sally Gaw​, an environmental chemist who researches human exposure to contaminates, and both could release plastic fragments.
The health effects of plastics in humans from ingestion were unknown, but small plastics could move around, she said.
Studies had shown that talcum powder used on a woman's genitals could "migrate up into the ovaries", so Gaw said there was justified cause for concern. Moreover, "not only are there the plastics, but they will have additives". These could include fragrances or deodorisers.
Polyester fabric, for example, often contained antimony, which has been identified as a possible carcinogen by the International Agency for Research on Cancer.
Environmental chemist [pictured above] Sally Gaw said small plastics could move around.
"The honest answer to a lot of this, we don't know [the dangers]," Gaw said.
"We do need to think about those products because of where they're used. This is a potential exposure pathway into the body [with] proximity to reproductive organs and things like that. We do want to be careful about what could enter the body in that way."
Auckland University of Technology (AUT) marketing lecturer Sommer Kapitan​ works on sustainable consumption and human behaviour.
She was "shocked" to learn most tampons contained plastics, and found it "unsettling".
Auckland University of Technology's Sommer Kapitan [pictured above] was "unsettled" to learn most period products contained plastic.
"I am surprised that as a menstruating female I've never thought about what I'm putting in my body, never once had this thought or conversation before, and that information should be freely available," she said.
"We make a choice each time we buy something and we make a choice based on ingredients what we consume, literally what we eat... You can choose to buy a plastic-based product or not, but it's the availability of information [that's missing]."
The survey was commissioned by Oi, which claims to be the only New Zealand company making plastic-free period products, and also found 24 per cent of respondents believed it was ok to flush sanitary items down the toilet.
"The hidden plastic in disposable period products continues to fly under the radar, yet it's a massive issue globally" said Oi founder Helen Robinson. "In Europe menstrual products are currently the fifth most common item found on beaches – more widespread than single-use coffee cups, cutlery or straws."
No such statistics were available for New Zealand, but the average woman went through 11,000 sanitary products in her lifetime.
"That's a lot of plastic filled period products sitting in landfill, clogging up our waterways or polluting our oceans or beaches."
In early May, a blockage caused by unflushable items - including period products – led to wastewater overflow polluting a stream in West Auckland.
Post written by Emily Brookes at Stuff.co.nz | Published May 19 2021