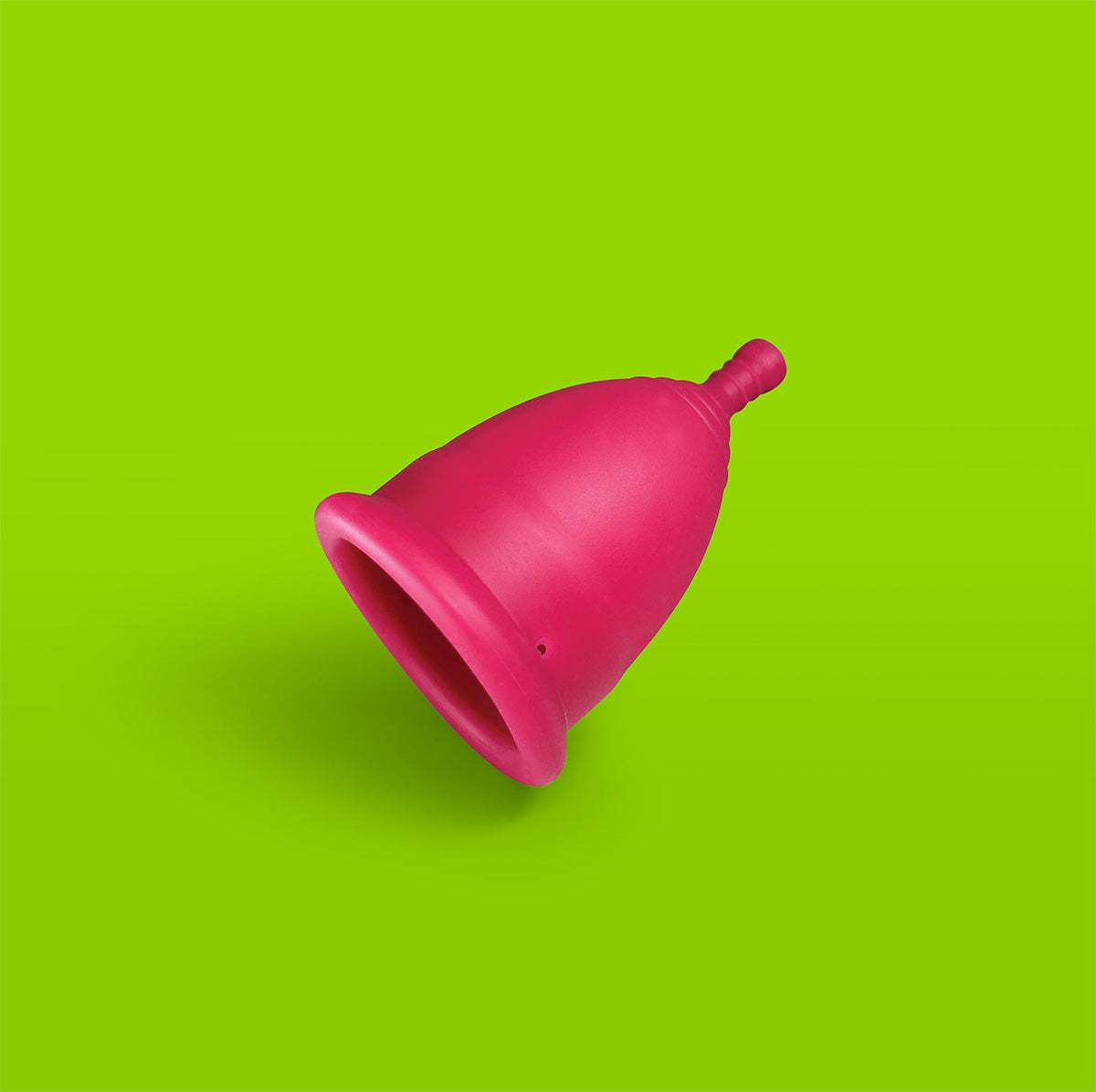 As i'm becoming more and more aware of what I put on my skin and in my body, the idea to stop using tampons was, for me, a logical step.
You might not know this, but tampons can be problematic, causing Toxic Shock Syndrome in some women when left in too long. It can also cause irritation and discomfort. Have you ever considered the amount of money we spend on them during our lifetime and the effects tampons have on our environment? All the cardboard, plastic and packaging that come from female hygiene products are really not ideal for our planet. Because of this, I decided to look for alternatives and finally tried the Menstrual Cup (reusable silicone cup) by OI (Organic Initiative).  There are three cup sizes to suit different people:
Small: suitable for women under 18 years old who do not have sex regularly.
Medium: suitable for women under 25 years old who have not given birth vaginally.
Large: suitable for women older than 25 years old or who have given birth vaginally.
The use of the menstrual cup is super simple and it's easy to keep it clean as well. Before use, you must have clean hands and soak the cup in boiling water. You can keep the cup in you for up to 12 consecutive hours, which is longer than the duration of a tampon.
There is no smell and it's very comfortable.
If you don't take the right size (too small), it can leak easier, but I didn't have any problems with leakage. I quickly adopted my menstrual cup and I have not reused sanitary pads or tampons since. When you have finished your cycle, soak your menstrual cup in boiling water again and make sure you dry it well before putting it back in its portable envelope until your next menstrual cycle.
For all these reasons, I liked the transition fro tampons to the Menstrual Cup!
GOODBYE TAMPONS!
Caroline Pelland – Coach Santé et État d'esprit EFFET CAROLINE @thefrenchienomad